Don't Get Caught Up in Illegal Web Marketing!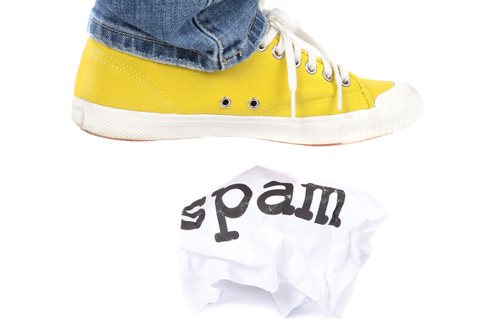 What is a Web Marketing?
Web Marketing, which may also be referred to as E-Marketing, Electronic Marketing, or Online Marketing is a commercial activity undertaken within the realm of the online and virtual consumer marketplace through the usage of the Internet, in addition to a variety of other electronic and digital tools. In accordance to technological developments, many commercial agencies – both specializing in Web Marketing and online-based advertising - have focused a large part of their collective E-marketing efforts on both the provision and establishment of a strong and persuasive online presence.
Legal vs. Illegal Web Marketing
Legal Web Marketing will adhere to statutory legislation expressed within the tenets of Commercial Law, Consumer Law, Cyber Law, and Privacy Law; however, Web Marketing considered to be illegal will typically involve efforts and activities considered to be unlawful, illicit, intrusive, invasive, or fraudulent:
Illegal Web Advertising may include an unlawfully-deceptive attempt to engage an individual within the participation of an consumer-based activity without consent or full disclosure offered by the victim; furthermore the misrepresentation or fallacious presentation of a product is also considered to be a very serious offense within illegal web-marketing efforts
In the event that an individual has been victimized by Web Marketing suspected to be illegal, they are encouraged to contact the Federal Trade Commission (FTC) through their toll-free telephone number (202) 326-2222 - reporting such violations can be conducted in an anonymous fashion
The Ideology of Web Marketing
The notion of marketing is two-fold; on one hand, the goal of a marketing firm is to heighten the collective, consumer awareness with regard to the product or service offered by an individual commercial vendor – on the other hand, the goal of a marketer is to ensure that the target demographic with regard to specific goods or services is reached. Many – if not all – of these precepts are also existent within the principles of Web Marketing ideology.
Web Marketing: Virtual Realm vs. Physical Realm
The virtual, commercial marketplace is comprised of countless, online networks, which include a vast expanse of both consumers and vendors. In accordance with consumer law, as well as commercial law, a vendor is defined as an entity allowing specific goods or services to be made available to the general consumer populace for commercial consumption:
A consumer is identified as a private entity engaging in the furnishing of monies in exchange for obtaining particular goods or services offered by vendors. In contrast to the days prior to the advent of the Internet, all marketing was required to take place on a physical, tangible level
However, the advancement of the Internet allowed for marketing efforts to take place remotely and virtually; as a result, Web Marketing efforts allow commercial institutions access to a seemingly-limitless pool of potential consumers
Commercial opportunities such as Web Marketing has allowed the general populace to engage interpersonally on virtual levels in lieu of levels requiring both parties to be present, the rate of online commercial activity – such as Web Marketing - and remote, consumer interaction is considered to take place at an equal rate as commercial activity once thought to be limited to physical interaction
Comments
comments